On seminar Peipsi Center for Transboundary Cooperation represented printing warm calendar about Tartu, Rezekne and Pskov green areas.
Seminar was divided into three parts. First was about location themes in green management, second to sustainability in landscape architecture and third part took place as roundtable - about using landscape arcitecture ideas on project investment objects.
Besides that Peipsi Center for Transboundary Cooperation represented GreenMan project calendar "Border Capitals Green Areas". It is rich of beautiful photos from all three partner cities. Calendar months, weekdays and text that describes the photos are in four languages. Calendar is in A3 format and is for two years - 2013 and 2014. On back cover there is a little background about project and the border cities conseption. Also it introduces main aims of projects, project partners and project webpage.
Look presentations from seminar from Greenman project website.
More information about Greenman project is here.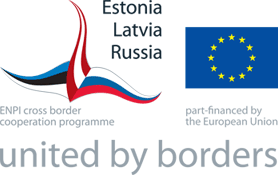 Project total budget is 1.948.194,78 EUR, program co-financing (grant) is 1.753.375,30 EUR.
"Estonia – Latvia – Russia Cross Border Cooperation Programme within the European Neighbourhood and Partnership Instrument 2007-2013 financially supports joint cross border development activities for the improvement of the region's competitiveness by utilising its potential and beneficial location on the crossroads between the EU and Russian Federation.
The Programme web-site is www.estlatrus.eu."